Personal Trainer, CFSC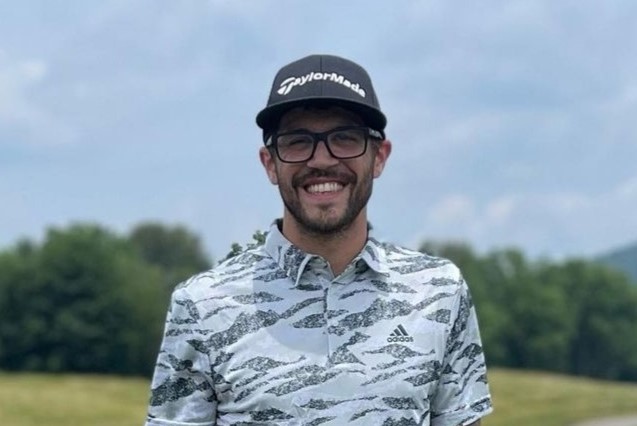 Phone: 215-694-5433
Email: [email protected]
James McLaughlin, Certified Personal Trainer, joined the Fitness team at The Philadelphia Cricket Club in 2023, bringing with him experience in multiple facets of the fitness industry working with clients from various age groups, fitness levels, and with a wide range exercise goals. His approach to health and wellness is centered upon positivity, functionality, and longevity. James was drawn to the opportunity to work at PCC as we have a strong sense of community. He is excited to work with a diverse population of members and professional staff and bring even more value to the club.

Members who work with James will benefit from his ability to build customized fitness plans according to individualized movement screens. James uses these tools to identify balance, strength, and posture needs to prevent injury and keep each member healthy, happy, and doing the activities they love!

Prior to PCC, James has protected and improved the health, wellness, and athletic ability of clients at Cardiac Rehabilitation (Doylestown, PA), Senior Living Facility - Independent and Memory Care (Jamison, PA), as an Exercise Physiologist for Physical Therapy, the owner of Axis Movement, Club Repair/Fitting - PGA Store Superstore (Plymouth Meeting), and as an Athletic Personal Trainer at Lifetime Fitness (Fort Washington, PA).

Specialties and Certifications include:
• Titleist Performance Institute, TPI Level 1
• Certified Functional Strength Coach, CFSC
• Certified Reformer Pilates Instructor, Peak Pilates Lv 1
• Functional Strength and Movement Quality with a focus on Rotary Sports (Golf, Tennis, Squash, Padel, Pickleball, etc.)
Like many of our members, James is an avid golfer. When he's not working, he's usually golfing or playing competitive softball. To relax, he enjoys hiking, paddleboarding, and just about any outdoor activity with his partner, Meg and their pup, Bogey.